Time to wake up your brains; let in some creative juices.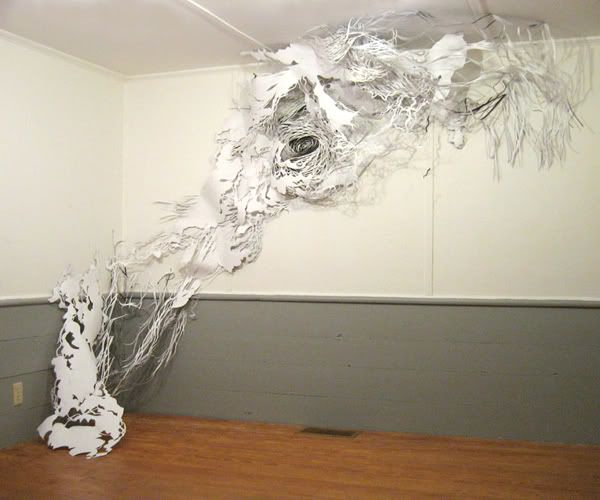 Whorl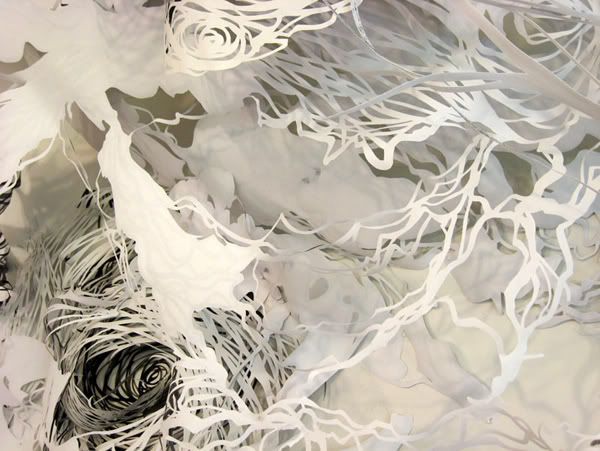 Whorl (Close-Up)
Tornado (right view)
Tornado (left view)
So, if you ever thought you were the slightest bit ace with scissors and cutting paper, think again. I've really been leaning toward interactive artwork lately. I love the juxtaposition of these pieces-- that sense of wanting to approach it and wanting to back up at the same time; the immediate simplicity and intricacy placed side by side... just stunning. Not to mention, I don't even want to think about the hundreds of hours that go into these installations. Insanity! Oh, and be sure to check out some of her paintings too; they're stellar. The way she encompasses organic form into all her artistic works is a little mind-boggling.
What do you guys think?
check out more of Mia's work at http://miapearlman.com/


Current Mood: busy
Current Music: Find Me - Boyce Avenue